Central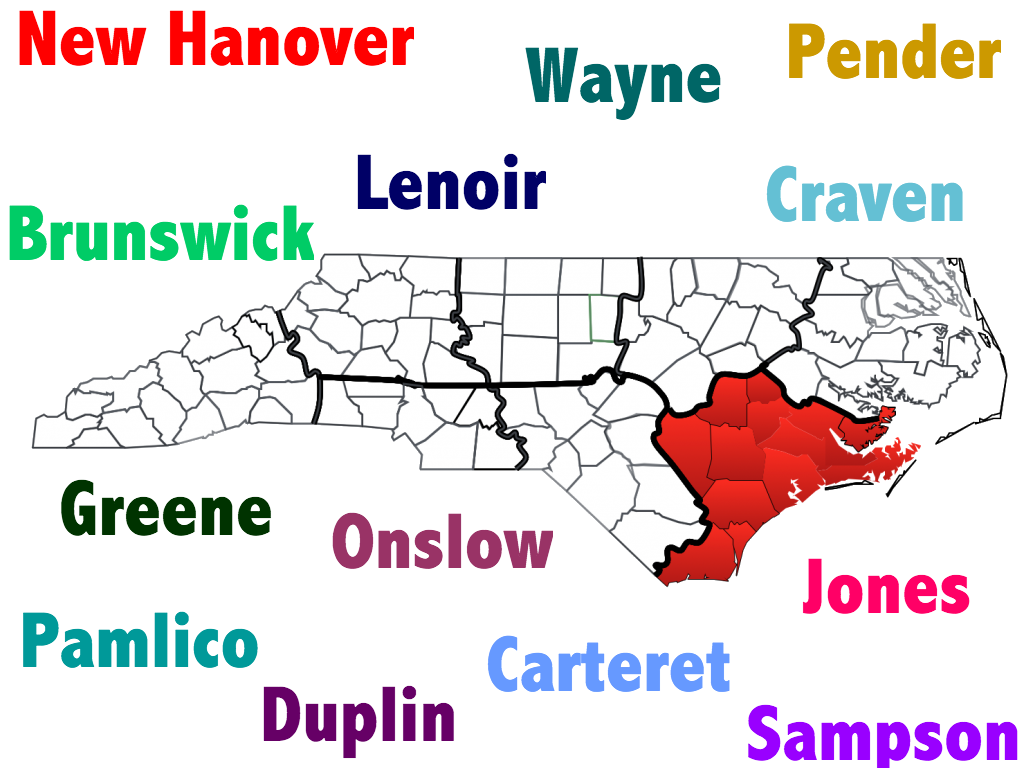 NC FBLA Central Region
Welcome Central Region FBLA Members and Advisers! 
---
"Every day is a new opportunity. You can build on yesterday's success or put its failures behind and start over again…. "
-Bob Feller
Hello Central Region!
It has been a while since I was able to last post, though I am here again!
I wanted to utilize this post to give you an update on what I have been doing as a state officer, some upcoming dates, and some useful tips to jumpstart you as students into making your organization the best it can be, and you as advisers to ensure the success of your chapter!
To begin, I want to report on behalf of the NC FBLA State Officer team a successful National Leadership Conference and a very successful CTE Summer Conference.
The State Officer Team was fortunate enough to be able to compete at the National Level in Atlanta, Georgia. We were also able to attend workshops to share information with our regions along with the opportunity to be enrolled in a two-day Institute for Leaders track focused on becoming a successful state officer.
During the entire conference we were able to connect with people from all over the country and to grow more as a team and as leaders.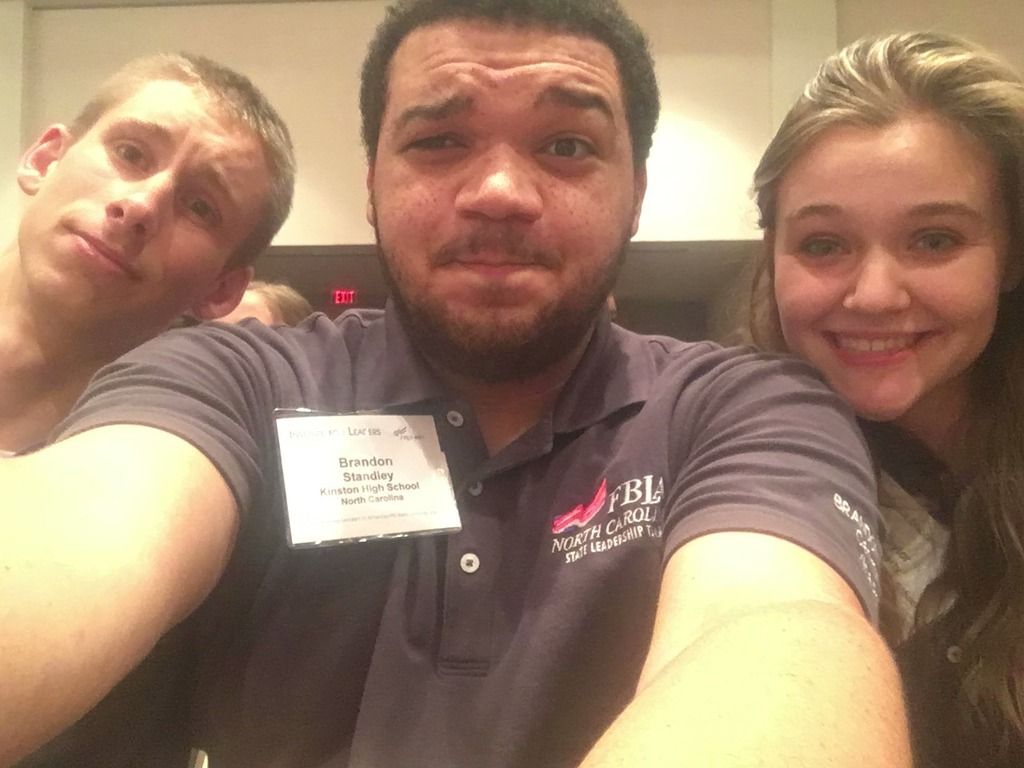 Upon our return from the NLC in Atlanta, we attended the CTE Summer Conference in which we were able to connect with CTE teachers across the State, showcase what NC FBLA is all about, attend workshops relevant to our respective regional conferences, and to plan our regional conferences in depth.
Both of these conferences were extremely successful, fun, and gave our team some serious insight into what it means to be a state officer.
I will be using the skills I learned at these conferences, the connections I made, and the knowledge I gained to better serve you as your Central Region VP!
Students:
 Students, you should begin thinking of the events you want your chapter to participate in, the fundraisers you want to host, the businesses you want to partner with, and the events you want to focus on in competition! It sounds like a lot, but if you take it one week at a time, it will go by smoothly, and you will be more prepared when the school year begins! I have some tips I would like to share with you on starting up your chapters for the 2016-2017 year and how to be successful up until we meet at the National Fall Leadership Conference!
Tips for Success in NC FBLA!
#1 – Start Early!
For those of you who may compete at our RCEC, or for those who plan on running for local, regional, state or national office, or even for those of you applying for college and scholarships, the best tip is to start early! Do NOT wait until the last minute for deadlines! Make sure you leave yourself plenty of time for any error correction, for unforeseen events, and for relaxation! You don't want to be stressed out the night something is due, or be pressed for time and not present your best work!
#2 – PLAN PLAN PLAN!
The more time spent planning, the less time spent working. Make sure you plan your events, fundraisers, meetings, and other happenings early and thoroughly! If you plan ahead of time, you will spend less time doing work when you could be profiting or using your time wisely in other areas. Plus you will never worry what to do "next" when you have a plan in place!
#3 – Relax!
When the school year gets started, and summer assignments are due, and you are still adjusting to your classes, take a minute or two each day to just relax. Even if that minute turns into an hour or two, don't stress yourself out over the little things, and don't stretch yourself too thin! If you are trying to pile too much on your plate, you won't be effective and efficient! This means that maybe waiting to have a meeting until the second or third week of school when people have had time to relax wouldn't be such a bad idea.
#4 – Change Can Be Good!
Never fear changing the way you've done things before, change can be good! Even if your chapter has done something the same way for years, change can be good and is sometimes very welcome! Sometime change will come out of the places you least expect it so make sure you keep your eyes and ears open!
and last but not least
#5 – Give it Your All!
Whether you are taking a test, or competing at RCEC, or running a marathon, if you put your 100% into it, you will be a winner. What I mean is that places don't matter, it doesn't matter if you are first or last, if you put all your effort into something, you have won. This isn't to say that if you put 100% in and you don't get first place, or the highest grade, that you shouldn't strive to put 110% in, but you should rest easy knowing you gave it your best!
I hope these tips will make you successful in your endeavors in school, FBLA, work, and life!
Advisers: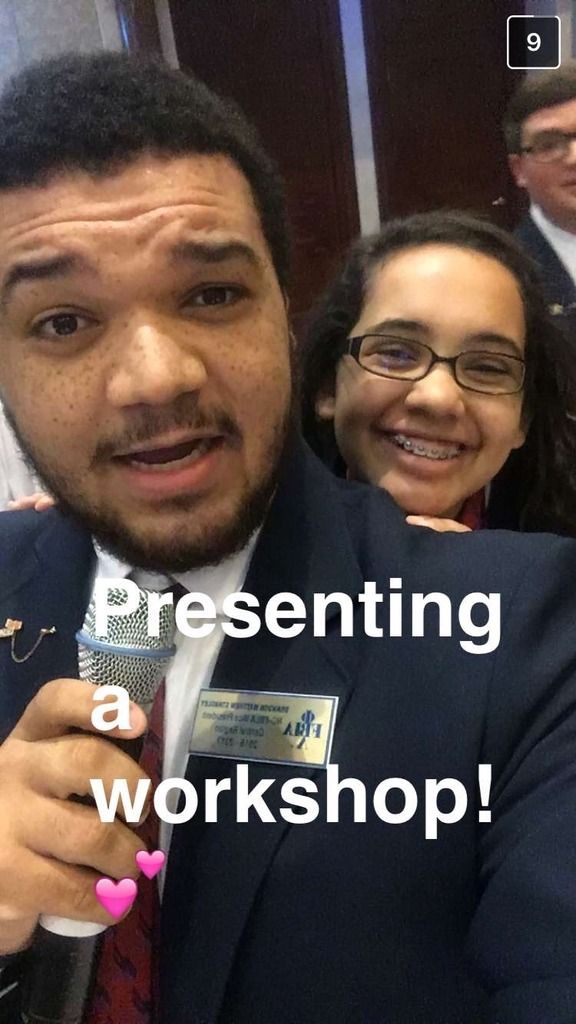 Advisers, you should have received an email from me by now with some important information in it, and a friendly hello, if you did not receive this email please use the link below to contact me and I will get in touch with you and add you to my email list!
Make sure you check out our social media pages listed below for constant updates, and to see what NC FBLA is up to!
Just as a friendly reminder, FBLA's will need to be chartered and dues paid by early October. I will post a specific date when you will need these forms and monies due! Just remember the earlier you start your chapter for the 2016-2017 year, the more you will be able to do, and the stronger your chapter will be!
I have listed below some fun activities to get your chapter rolling, and some events you can host to start off the year right!
Start Here NC-FBLA!
#1 – Induction Ceremony
Induction Ceremony's are a great way to get your members excited for a year in NC FBLA! Generally, they are held after the dues for new members have been paid, and before the NFLC and RCEC! The best time I have found to hold them is around October. Members can be active in the chapter before they are inducted, but the induction is a great formal way to welcome them to into an amazing organization, and to have your members displayed to the public, introduced to each-other, and to jump into NC FBLA!
#2 – Meet and Greet
Much like an induction ceremony, meet and greets are a great way for members to meet your professional division members, members of your local school boards, and any other significant figures in your respective chapters. This is a great event that can be done very easily, and that allows for your FBLA to connect and network with members of the community! This networking can and will come in handy later!
#3 – Job Fair
Job Fairs are a great way to get your entire school involved with an FBLA event! Have your members go to local businesses in your community and recruit those willing to help with a job fair. Your members can learn about the different types of careers in your area, and will be able to promote FBLA in the job fair!
#4 – Job Shadowing
Much like a job fair, members can job shadow at local businesses in your area! This is a great way for members to find out what exactly goes in in a particular work force, and allows for members to connect with individual members of businesses!
#5 – Fundraisers
Most everyone in NC FBLA I'm sure loves money! FBLA Members always seem to be more involved and excited when there is money involved, hence, host a fundraiser! Members will be excited to raise money for their organization so they can attend conferences, host events, and have less financial burden. Fundraisers are a great way to showcase your chapter to the community, and to raise money!
These are just a few things to get your FBLA into swing, and some events you can host or sponsor to show the community your FBLA's involvement!
Please let me know if you have any questions on any of these events, or if you would like to see some of your State Officer team at your events!
I look forward to working with each and everyone of you in the Central region, and to seeing your successes!
Welcome back to school and back to FBLA everyone!
Thank-you so much,

Brandon Standley
Central Region VP
Special Shoutout to Wilmington Early College High School FBLA Chapter! You were featured in our social media workshop as having some of the best social media! Good job guys! 
---
Please go follow and promote our NC FBLA twitter page, @NC__FBLA!
BE SURE TO CHECKOUT OUR UPDATED SLC SCHEDULE, PROGRAM OF WORK, AND COMPETITIVE EVENTS DOCUMENTATION! YOU CAN FIND ALL OF THIS UNDER THE DOCUMENTS TAB!
---
UPCOMING DATES AND DEADLINES 
August 29th 2016 – First Day of School!

September 9th & 10th – NC FBLA Board Meeting

Mid October – National Dues Deadline

November 18th & 19th – NFLC in Dallas, Texas
---
Brandon Matthew Standley
Central Region Vice President
If you have any questions, feel free to email me! 
centralvp@ncfbla.org
Snapchat: @bthebird