Central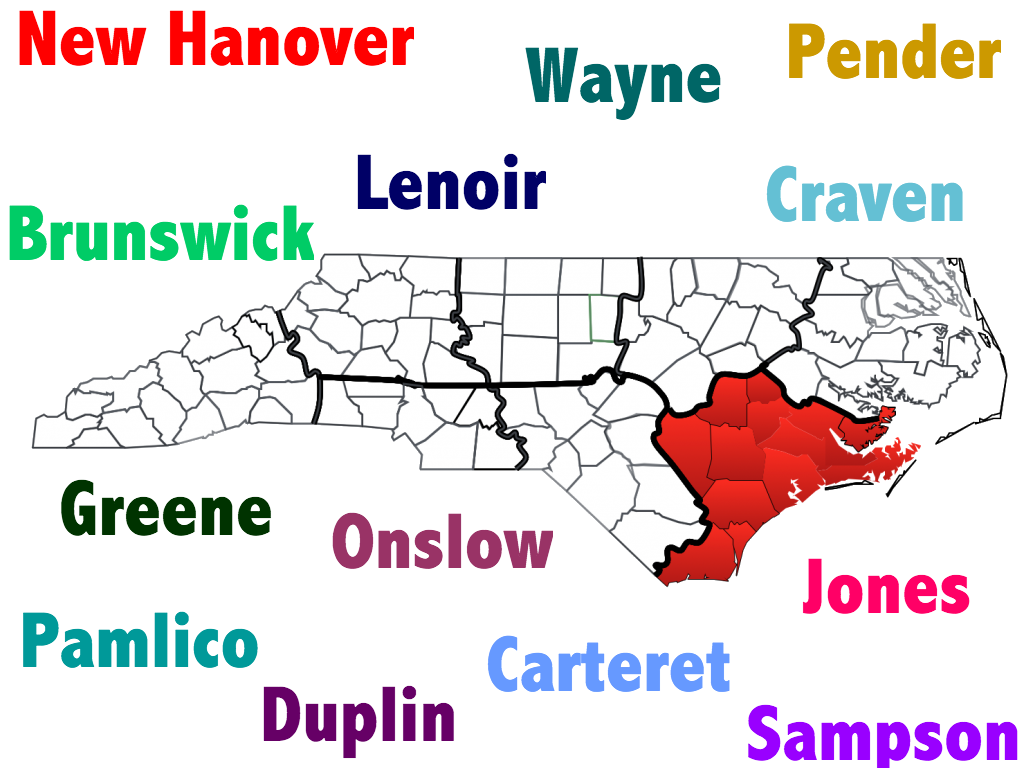 NC FBLA Central Region
Welcome Central Region FBLA Members and Advisers! 
---
The quality of a leader is reflected in the standards they set for themselves.

Howdy Central Region!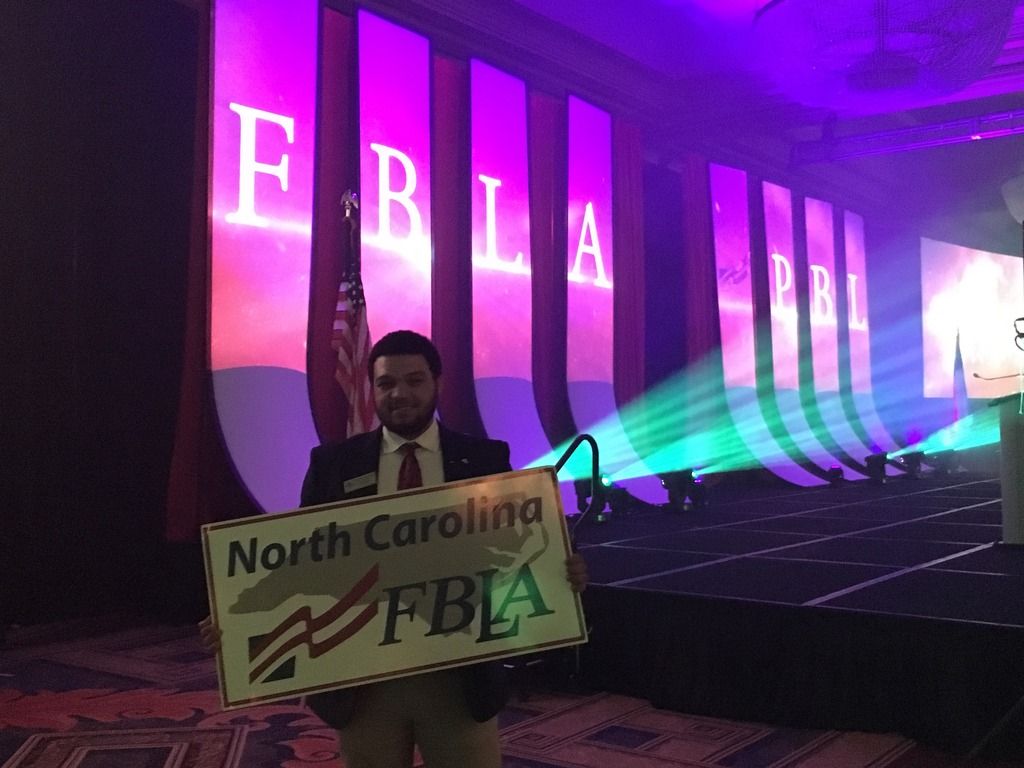 What better way to start off a post than with a Texas hello! I am excited to share the many updates for this month and am more than ready to see all of the region at the conference on Saturday the 3rd. I hope you all are ready as well, and as always, please let me know if you have any questions what-so-ever!
I would like to ensure that each of you, your chapters, and your members have received your confirmation for the 2016 NC FBLA Central Region Competitive Events Conference! If you have not received your confirmation (in email form) from Tracy Abbott or Gina Cousins, please notify me at my email address listed below or either of them at her respective emails (tracy.abbott@carteretk12.org) and (gcousins@lenoir.k12.nc.us).
I would like to include all the information I have for the regional conference as of today. Below under 'Regional Conference Information' is important information about the Central Region Competitive Events Conference. Please feel free to email me if you have any questions, comments, or concerns about the conference or any questions about NC FBLA; I would be more than happy to answer any question you have!
Last, but certainly not least, I would like to extend my services to all of NC FBLA. I am available to attend chapter meetings, host inductions, help with fundraisers, and grow your chapter and your knowledge of NC FBLA. Please do not hesitate to contact me; I promise I will email back in a timely manner and work with your chapter's schedule and with their individual needs!
The NATIONAL Fall Leadership Conference!
Recently attending the National Fall Leadership Conference, otherwise known as NFLC, was one of the most exciting experiences of my FBLA career thus far! I had so much fun, networked with so many people, made new friends, and learned so much! While I was careless, and packed for summer (figuring Texas would be warm) I should have packed for the winter; I still had an amazing time and did not let that stop me from enjoying Texas and absorbing all the information I possibly could. I would like to highlight some of the things I did, workshops I attended, and people I met!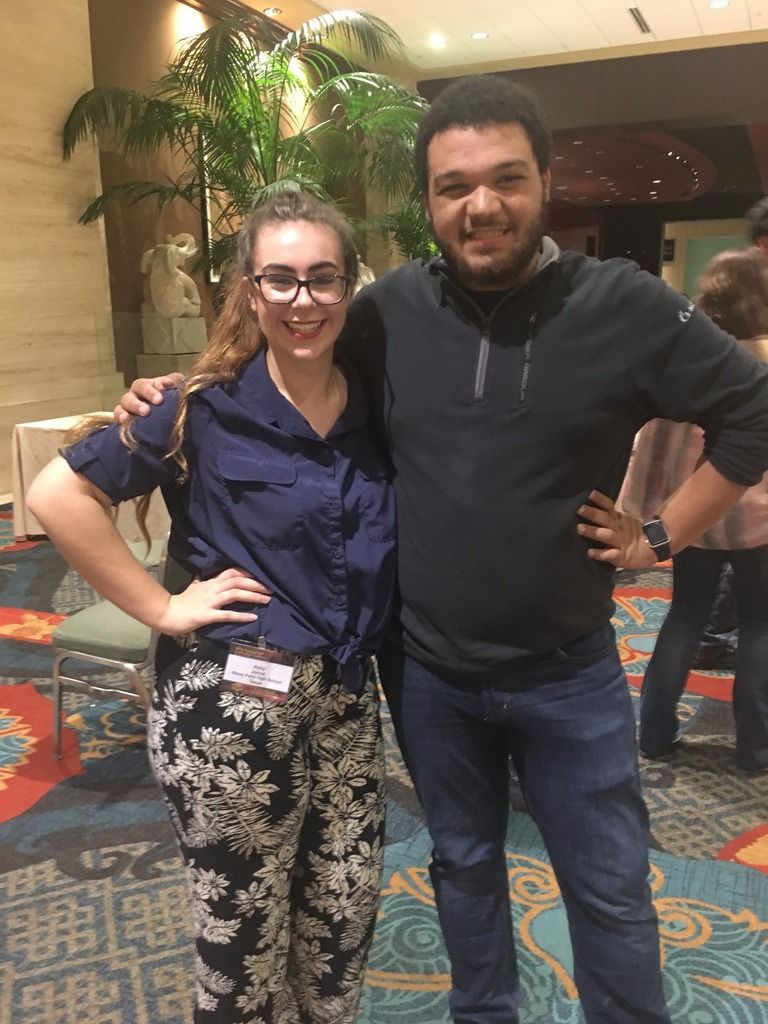 Thursday, November 17th: On the arrival day, our flight was delayed; though despite this, our officer team remained productive helping Hannah, Wesley and Taylor study for Battle of the States. When we arrived in Dallas (around 9 p.m.) we checked into the hotel and prepared for the next day, hence sleep.
Friday, November 18th: This was the first day of workshops and NFLC, which included the opening ceremony. On this day, our team attended workshops including Job Interview skills with Texas FBLA and How To Get Away with Murder (and Build a Better Team). Following three hours of workshop sessions, we went to lunch as a team, rested up, and conducted our state meeting. Following this we attended a networking session with all state officers and then the opening ceremony for NFLC in which we listened to the amazing motivation given by Michael McGill Jr.
Saturday, November 19th: On Saturday we worked hard during the state officer track which began at 8 and lasted until noon, reconnecting with other state officers that we met previously; planning our conferences more, and pushing to complete our POW (Program of Work) goals for the remainder of the year. We also were able to learn about presentation skills, teamwork skills, and given tips for our conferences…all the while we produced a small mannequin challenge! Following the State Officer track, we had lunch as a team, and then attended the closing ceremony where we heard the inspiring story of Felecia Hatcher and had opportunity presented to us…whether we took it or not! After this session, your team attended the Blue Jeans for Babies dance which we helped the National Office raise money for the March of Dimes, and continued the National Service project!
Sunday, November 20th: This was our final day of NFLC as the conference ended the night before. This day was full of travel and sadness as leaving so many new friends. Leaving such an amazing conference was heartbreaking, but your entire team felt more prepared to serve NC FBLA, and to become the best officers, state officers, and FBLA members that we can be!
Overall, attending the NFLC was a very rewarding experience, and I am blessed and honored to have traveled with such an amazing team, meeting such amazing people, and to have such an amazing time as a State Officer… these are memories I will never forget!
Regional Conference Information
The 2016-2017 Regional Competitive Events Conference in the Central Region will be held on December 3rd, 2016 beginning promptly at 9:00 a.m. with registration beginning promptly at 8:00 a.m.
The RCEC will be held at Kinston High School in Kinston, North Carolina located at 2601 N. Queen Street, Kinston, NC 28504.
Schedule:
7:30 A.M. – 7:45 A.M.  – Students begin arriving at Kinston High School
Buses should plan to enter the Performing Arts Center (PAC) circle located off the N. Queen St./Hwy 58 Entrance. Buses will be directed after dropping off students to the Student Parking Lot located off the N. Heritage St. Entrance to the school. There is an access point from the PAC circle to this parking lot. Appropriate signage will be posted!
8:00 A.M. – Kinston High School Performing Arts Center Opens
Students/Advisers will be able to enter the Preforming Arts Center at this time. Schools should plan to arrive earlier than 8 am; especially, if students are competing in Job Interview, Public Speaking I & II, and FBL. This events tend to fill quickly and are popular events that need to start early so the schedule's integrity is maintained.
8:00 A.M. – 9:00 A.M. – Registration/Breakfast ——– @ Kinston High School Performing Arts Center Lobby
Advisers will be able to pick-up registration packets which will include schedules, performance information, and a map, as well as other information and goodies. Once a chapter is registered, the chapter advisers, members and guests are invited to a catered breakfast located in the Student Lounge for advisers, judges and guests and in the cafeteria for students.
There will be an adviser briefing and judges briefing as noted on the schedule
9:00 A.M. – 9:30 A.M. – Opening Session ——– @ KHS Performing Arts Center Auditorium
This session is mandatory for conference attendees. Useful conference information and opening regards will be given here.
The only exception is if you are competing in an event during this session! This is noted on the program!
10:00 A.M. – 12:30 P.M.  – Competitive Events & Workshops Will Begin——– @KHS "Main Building"
Competitors should report to their appropriate locations at this time, and choose workshops that are interesting and related to their business education.
10:00 A.M. – 12:30 P.M. – Recognition Testing
12:00 P.M. – 1:00 P.M. – Lunch ——– @ KHS Cafeteria
1:00 P.M. – 2:00 P.M. – Workshop Session II ——–  @ Main Building
A break in conference to allow judges time to deliberate, scores to be tallied, and final sheets to be printed for the awards program.
2:00 P.M. – 3:00 P.M. – Entertainment
This entertainment may be cut short or may be extended depending on the judge deliberation times and whether or not the awards program is ready. We will try to get you out of the conference as soon as possible as we know many people have lengthy drives.
3:00 P.M. – 3:30 P.M. – Awards of Excellence Program ——– @KHS PAC Auditorium 
The awards ceremony for competitors, testing candidates, and a recognition of all chapters and members of NC FBLA.
This schedule is in its final stages, though changes may be made during the conference depending on the need of the conference.
A final schedule will be sent to each chapter this week so that everyone can have a copy, though paper copies will be given out at the event.
Adviser Information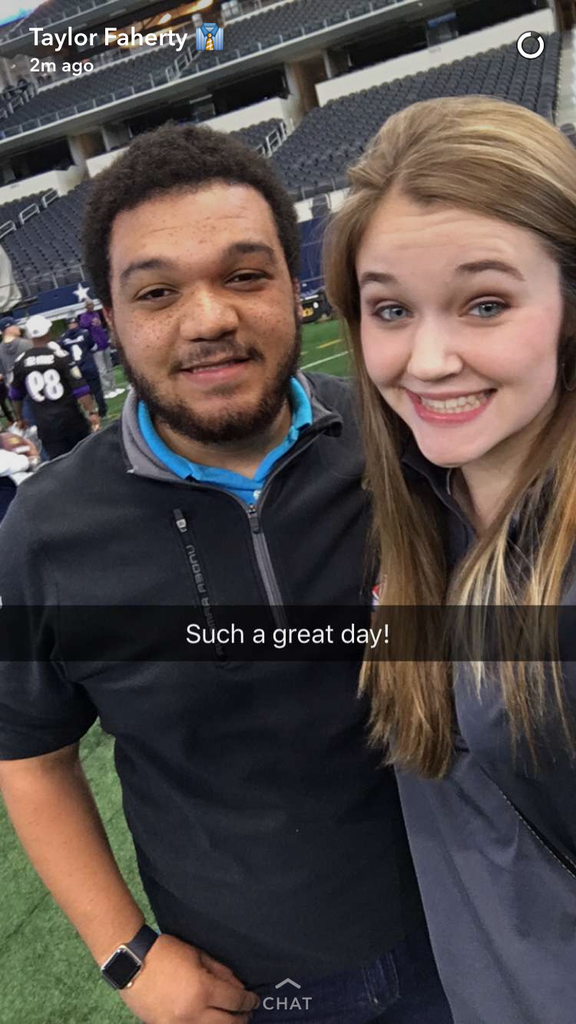 Please ensure your students have completed their regional tests by the post-marked date of November 30th, 2016! If they are not completed by this date, your student(s) will not be eligible for an award, and will be disqualified from their respective event.
Advisers, please do not forget to push the canned food drive to your chapters and to gather as much as you can in light of the upcoming holiday season and the RCEC food drive we are holding! I want the Central Region to be the most plentiful!
Please feel free to email me with any concerns you may have such as student registration errors, food allergies, questions, and any program suggestions you would like to see at the RCEC. I will do my best to accommodate each chapter as I am able.
Advisers, if you have not received any emails or correspondence from me, please email me as soon as possible so that I may catch you up on our region's happenings.
Please let me know if you have any questions on any of these events, or if you would like to see some of your State Officer team at your events!
I anticipate hearing from all of the chapters in the Central region and I hope to share your many successes in NC FBLA!
Thank-you all so much,

Brandon Standley
Central Region VP
Useful Information and Dates
Please go follow and promote our NC FBLA twitter page, @NC__FBLA!
BE SURE TO CHECKOUT OUR UPDATED WEBSITE THAT FEATURES NEW CONTENT AND HELPFUL TIPS 
December 2nd 2016 — Tomorrow's Business Leader: Winter Issue Chapter News Deadline

December 3rd 2016 — RCEC (Regional Competitive Event Conference) at Kinston High School

December 17th 2016 — RCEC (Regional Competitive Event Conference) at Kinston High School [MAKEUP DATE IF NECESSARY]

January 13th, 2017 — 2nd National Membership Dues Postmarked.

January 16th – January 30th 2017 SLC Registration

February 1st, 2017 — FBLA-PBL 75th Anniversary! 
Brandon Matthew Standley
Central Region Vice President
If you have any questions, feel free to email me! 
centralvp@ncfbla.org
Snapchat: @bthebird