Northwest Region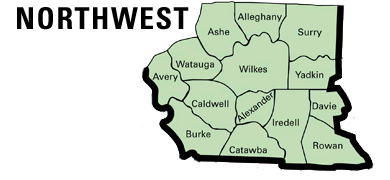 Taylor Faherty
Northwest Region Vice President

 
How lucky am I to have something that makes saying goodbye so hard
March
To the Northwest Region,    I cannot believe this is my last regional post; it feels like just yesterday I sat here writing my first. I want to thank every single member, adviser, and anyone who every helped make the Northwest Region such an amazing place. This past year I have gotten to know so many wonderful individuals who have shaped me to be the best person that I could be. I never imagined that I would gain so many memories from just one year in this position, but I am so thankful and lucky to have made so many unforgettable moments, with so many unforgettable people.
A few of my favorite moments include: flying on a plane for the first time, Nationals in Atlanta, going to the Braves game, the board meetings with the state officers, going to Dallas for the first time, becoming great friends with the Texas state officers, and so on and so on. Every time I look back on this past year I can't help but smile; FBLA has given me so many opportunities, and I am a better, smarter person because of it. As a say goodbye to all of you, I urge to continue on with FBLA. The chances you get to go to new places, meet new people, and learn new things are ones that should not be taken for granted. Please continue to strive to do the best and be the best that you can. Study hard, and work hard at everything you set your mind to. FBLA sets you up to succeed, and I believe very few things in life do that, so take advantage of it. Ask questions, speak your mind, listen to others, be kind to those around you, and of course be yourself, I am certain that if you do these things, you cannot fail. I am wishing the best for all of you, I will miss the adventures that I got to have with you, and I look forward to seeing what you do in the future. Again thank you so much for this amazing opportunity you let me have this past year, I will always be grateful to you. Goodbye for now, I hope to see all of you again very soon.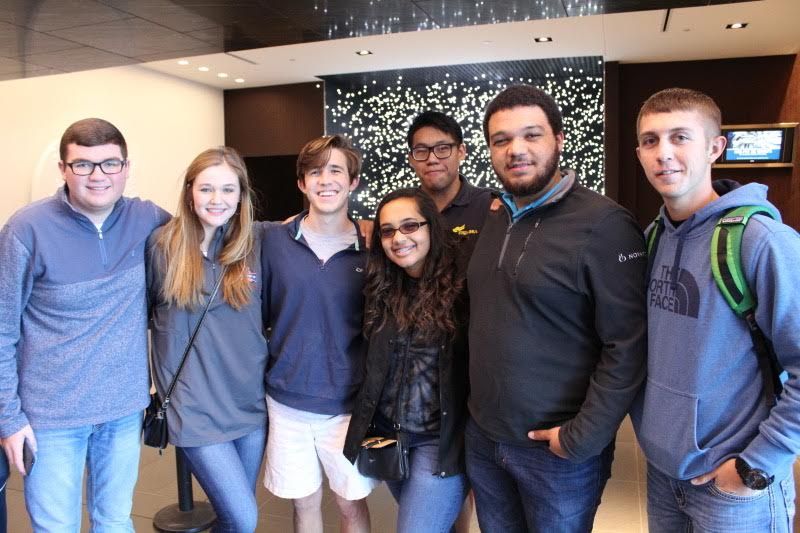 Student's Tip For Success
As you continue on, whether it be into middle school, high school, or college, there are a few life tips you should keep in mind to help you to always succeed. These aren't necessarily full-proof these are just some that I have found to work well for me.
Be kind, to yourself and to those around you
Listen to others, even if you don't agree with them, everyone deserves a chance to be heard, including you
Speak your mind, don't be afraid to speak up, you have a voice and you have just as much of a right as everyone else to be heard
Don't  be afraid to try something new, if it scares you, don't let fear hold you back, because you could be missing out on a great adventure
Do what your told, do your homework, study for the test, clean your room if your mom ask, by listening to those older then you, you can usually overt a lot of issues.
Be yourself, don't let anyone bring you down for being you, you are you and no one should ever try to change you, because you are perfect just the way you are
Dates to Remember
March 23rd-25th- State Leadership Conference held in Greensboro
June 28th-29th – IFL in Anaheim California
June 29th-July 2nd – National Leadership Conference held in Anaheim California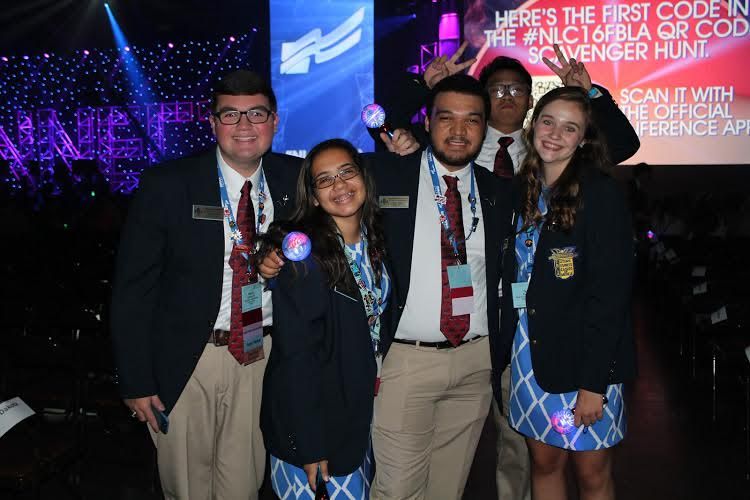 IF you have an online event…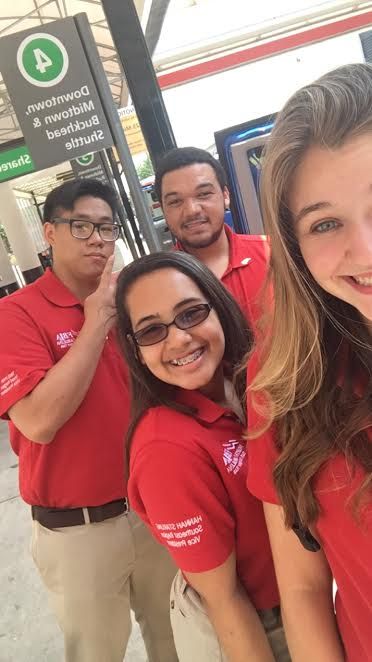 1. Know when your test day is, and be prepared well in advance.
2. Use your online resources. There are practice test for most events that can be found online (quizlet is a great resource). 
3. Read over your events criteria which can be found under the 'Documents' tab, so you know exactly what your event entails.
4. Have all the materials you need with you on test day (calculator, pencils, paper).
5. Have confidence in yourself and in your work! You have got this and you can achieve anything you set your mind to. 
IF you have a performance event…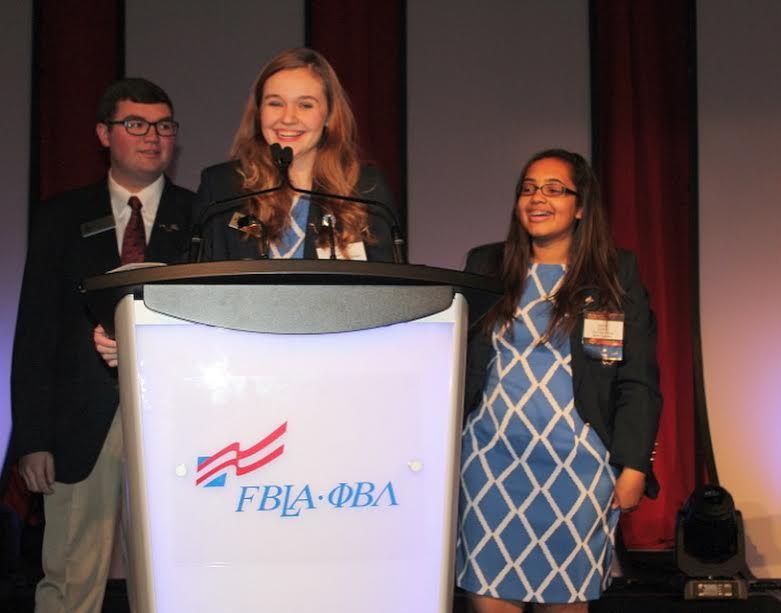 1. Practice, practice, practice.
2. If you are giving a speech, say it in front of a mirror at least three times a day, and try to memorize it.
3. Say your speech/presentation in front of your peers, parents, and advisers. You may be nervous, but if you can perform in front of your friends and family, then you will be able to perform in front of the judges.
4. Get feedback, there is always room for improvement and small fixes can make a world of a difference in the long run.
5. If you have a slideshow or computer component, make sure your projector and computer are working before hand, practice setting everything up multiple times, and make sure you have the adapters necessary.
7. Have confidence in yourself and in your work! You have got this and you can achieve anything you set your mind to.  
Remember to wear business attire while attending SLC

Remember to attend workshops and recognition testing, many people will be offering beneficial workshops

Remember to bring jeans and sneakers for the March of Dimes dance held on Friday night

Remember to bring all the materials you might need for your event
Good luck to all of you competing, I cannot wait to see all of you at the conference, and regional rally! Thank you for everything you do in FBLA!
GOOD LUCK IN YOUR COMPETITIVE EVENT!
I CAN'T WAIT TO SEE YOU AT SLC!
I WILL ALWAYS BE GRATEFUL FOR THE WONDERFUL OPPORTUNITY YOU HAVE GIVEN ME IN BEING A STATE OFFICER!
 Thank you for making NC FBLA GREAT!  If you have any questions feel free to contact me!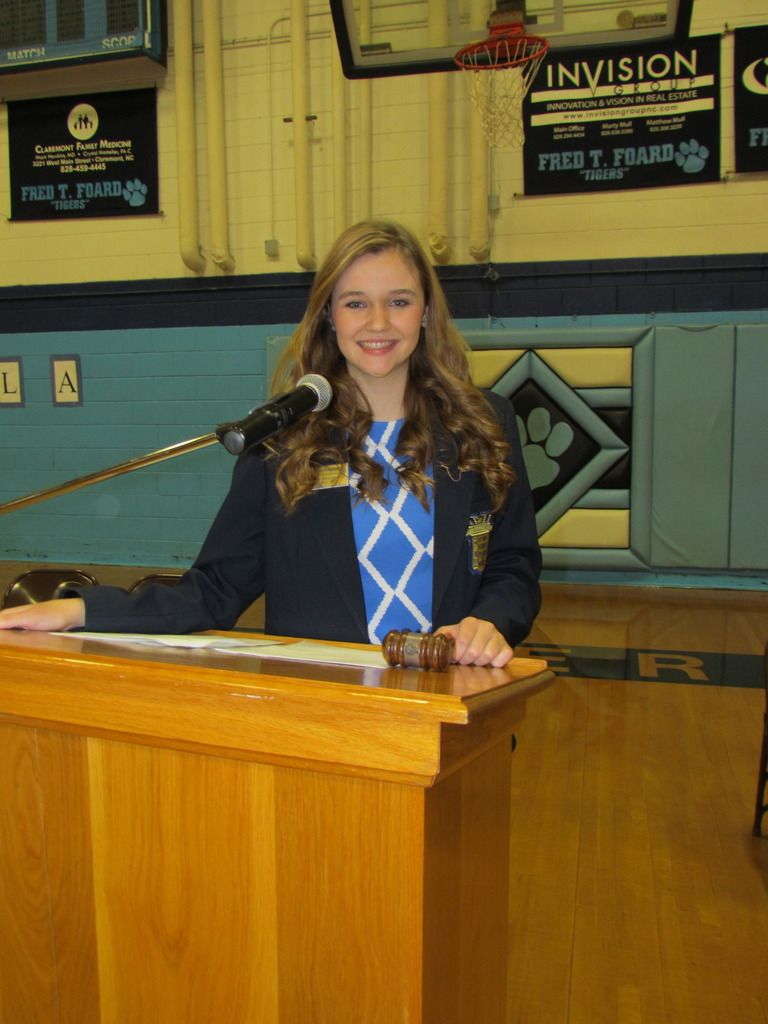 Taylor Faherty
Northwest Region VP
northwestvp@ncfbla.org
tfahe2212@ccsk12.net
STAY CONNECTED
Twitter: @NC__FBLA (two underscores)
Snapchat: @NCFBLA2016
Instagram: @taylorfaherty
   Share this webpage on twitter by clicking 
here
.Follow NC FBLA on twitter by clicking 
here
.